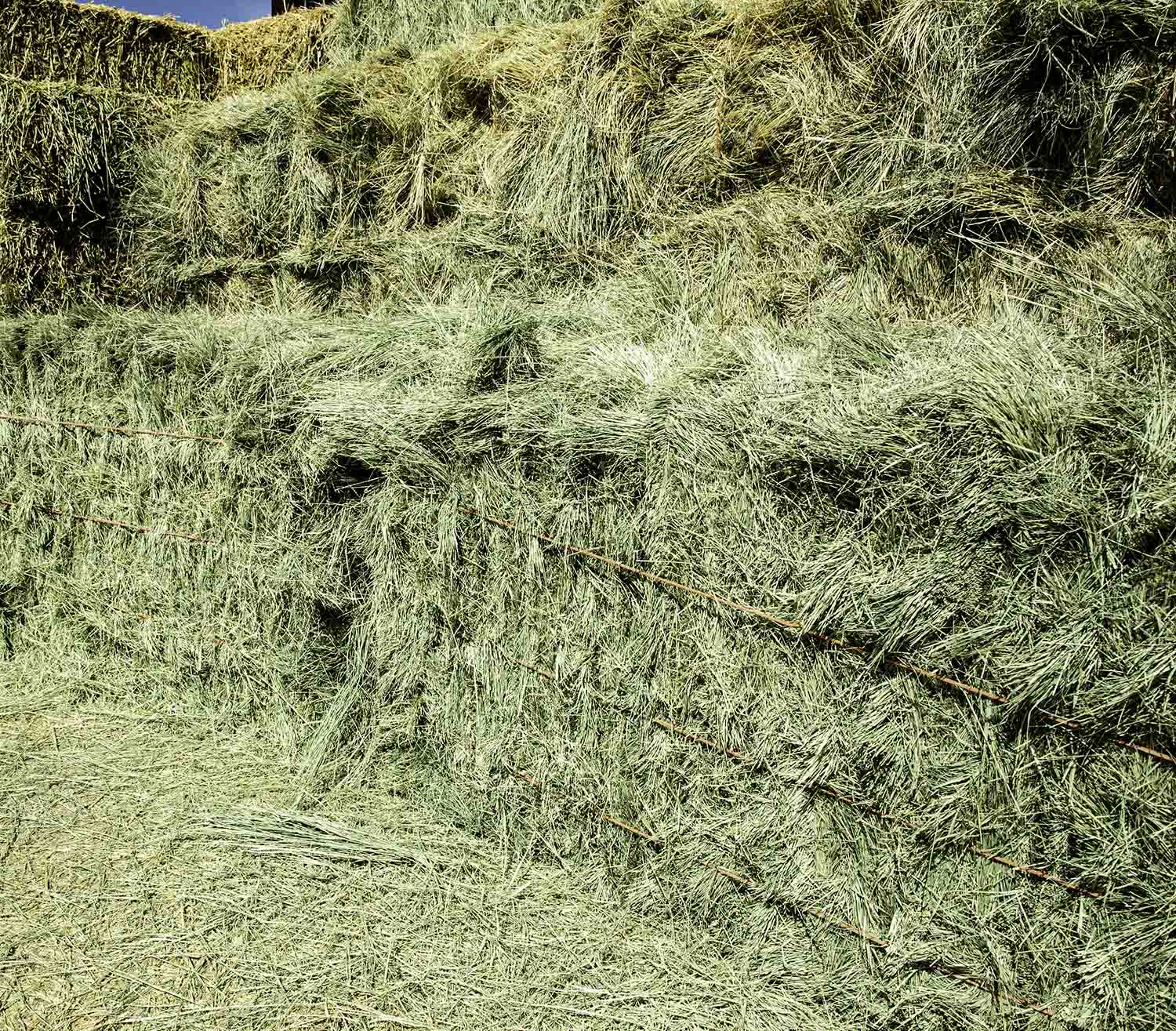 Bermuda Grass Hay For Sale
Save

Liquid error (snippets/product-badge line 32): Computation results in '-Infinity'

%
Bermuda Grass Hay For Sale
Our Bermuda grass hay is some of the best grass hay you can buy. Most hay producers try to get the highest forage yield from their hayfields during the growing season. That means they use the variety of bermudagrass that grows the most hay per acre. The problem is, this does not produce the most palatable forage. Horses love our hay. Why? Because our producers are more concerned with quality and palatability than yield. Our bermudagrass hay has smaller stems and is more palatable for better grazing than typical Bermuda grass hay.
We accomplish this by mixing common bermudagrass with the typical giant variety of bermudagrass. The result is a higher quality, more palatable hay for your horses and livestock.
Bermuda grass hay makes a perfect free fed hay. It has low starch, high fiber, and good protein content to ensure the health of your animals. Feeding bermudagrass hay can reduce bad stall behavior such as kicking, box walking, and cribbing by promoting relaxation. This is especially helpful for horses that live in a stable for long periods.
Bermuda grass was brought to the United States in 1751 by Georgia governor Henry Ellis. He saw the grass as a fantastic ground cover for grazing. Since 1943 hybrid bermudagrass has played a vital role in cattle production throughout the South.
Our bermudagrass hay is harvested young and made into hay bales to ensure soft stems, high nutrients, and palatability. The Conway difference is the quality and consistency you can depend on in our bermudagrass mix and our other selections. We only work with growers that are passionate about growing the most excellent quality hay available anywhere. Our growers use the best grass seed, the best growing practices, the best field conditioning practices, and the best harvest practices to produce the best results and the top-quality product we stand behind.