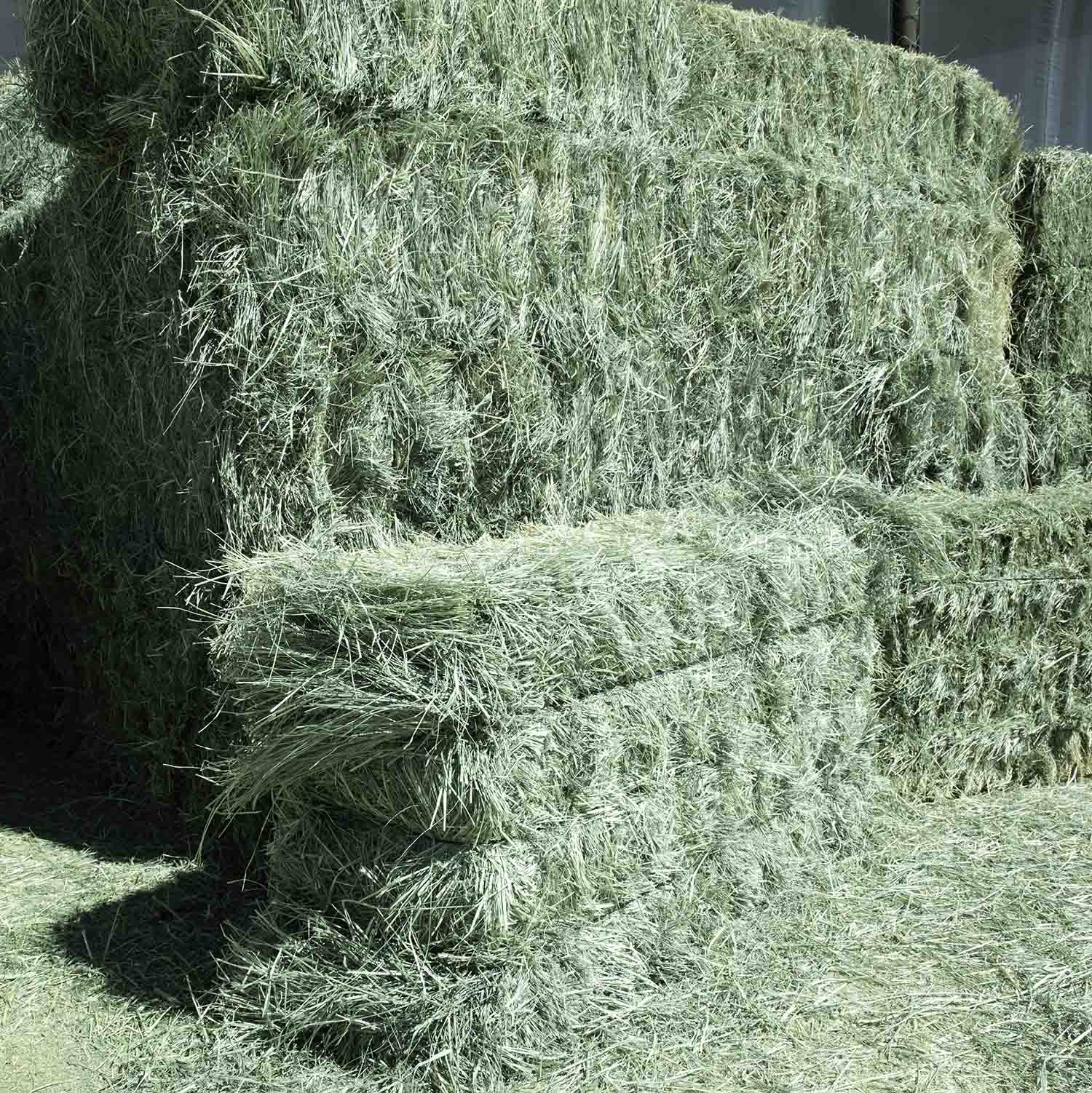 Premium Teff Hay for sale
Save

Liquid error (snippets/product-badge line 32): Computation results in '-Infinity'

%
Premium Teff Hay for sale
Teff hay is a premium hay alternative for a wide range of livestock, including dairy cattle, beef cattle, sheep, and horses. It is the perfect forage for horses. Our customers have found that their horses are calmer and easier to handle when they feed them Teff hay. Protein levels are plenty for horses with only a fraction of the starch of Alfalfa. 
It has a 15%, on average, higher relative feed value (RFV) than Timothy hay. In dairy cattle, Teff has shown 7% more milk production per ton when compared to Timothy hay. Our growers ensure that Teff is harvested at the optimum time to produce the ideal nutritional value. Teff grass is fine stemmed, leafy, and soft, which is very palatable to livestock. Teff grass is a gluten-free ancient grain that is low NSC and high fiber. If your horse is overweight, Teff grass will help you control their weight.
Many horse owners have said that their horses won't eat when fed teff grass hay. But not Conway Feed's Teff hay. Here's why.
When growing Teff, a farmer can get three times the yield from their crop by waiting to harvest after the seed heads hit their maturity. The problem is, horses find the seeds bitter and don't like them. We have what we believe is the best Teff grown anywhere in the country. Our Teff is grown as a rotational crop with vegetables in sunny Arizona. The soil is fertile, and Teff loves the sunshine.
Furthermore, our growers are some of the best in the United States, and they harvest and bale the Teff before the heads start to form. Harvesting in this way assures the highest nutrient value and palatability of our Teff hay. It is good quality forage that horse owners, ranchers, and farmers will approve of, and horses will love!
Premium Teff Hay Analysis (Typical-not Guaranteed)
Crude Protein: 19.1%
Digestible Energy (DE): 0.83 Mcal/lb
Lingnin: 2.9%
Crude Fiber: 53.5%
Starch: 0.1%
Relative Feed Value (RFV): 102
Calcium: .53%
Phosphorus: .35%
Ca:P Ratio: 1.5:1
Bale weight: 90-100lbs
Number of stings: 3
Note: The above values are averages from past analysis for comparison purposes and do not represent a certified analysis of this hay. Loads may vary.