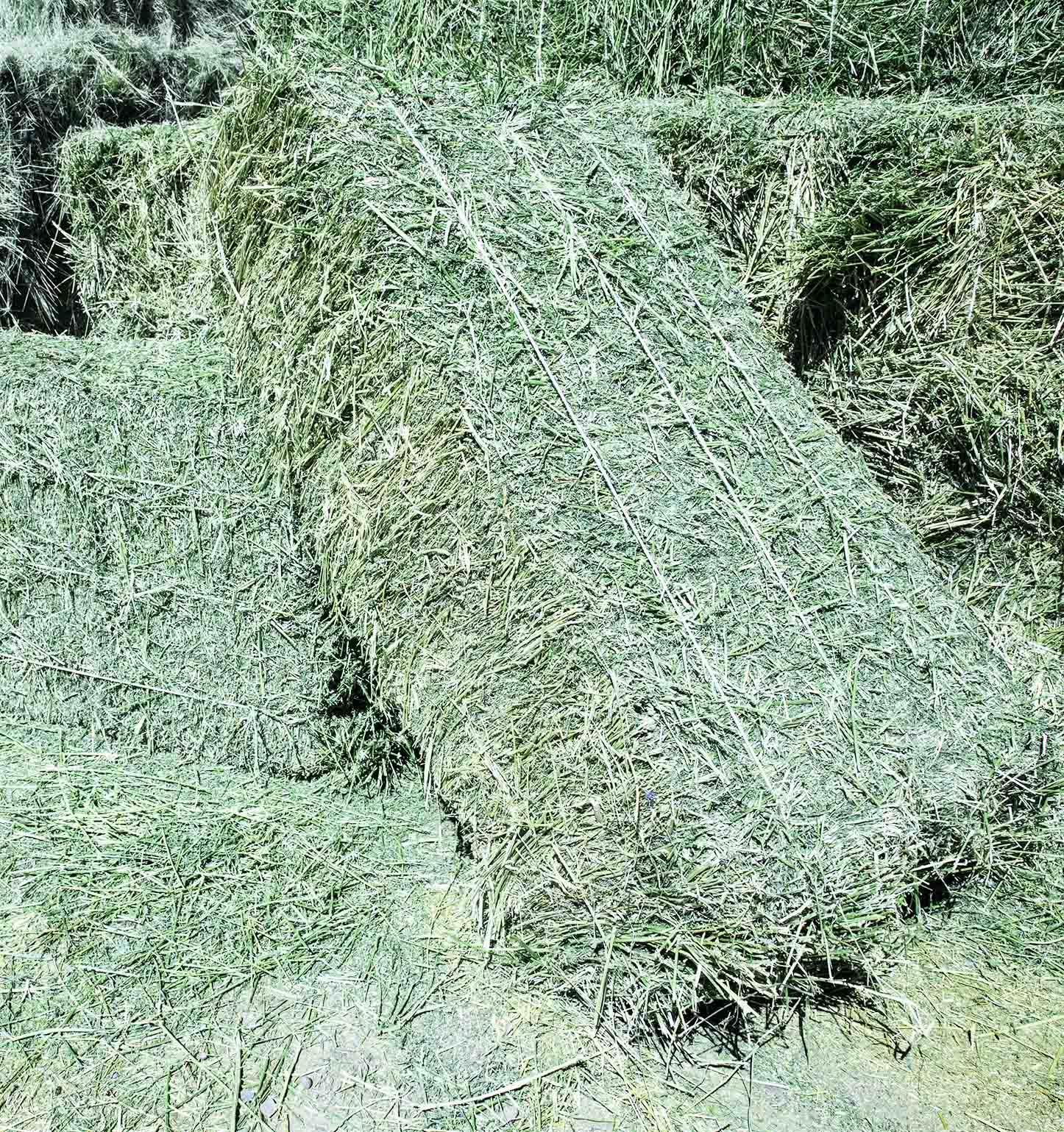 Alfalfa Hay For Sale #2
Save

Liquid error (snippets/product-badge line 32): Computation results in '-Infinity'

%
#2 Alfalfa Hay for sale
#2 Alfalfa hay is an excellent feed for your animals. The stem to leaf ratio is slightly higher than our premium hay, but the quality is still very high. As with all our Alfalfa hay, we inspect and grade every lot for the leaf to stem ratio, moisture content, color, contaminates like mold and pests, stem size, and nutrition levels. Our #2 Alfalfa hay has the same high nutritional levels as our premium Alfalfa hay. Still, it doesn't quite meet the high standards we set for our premium alfalfa hay. We take the same care to store the feed in a clean, dry, covered environment. Our #2 hay must contain no mold and no toxic or noxious weeds. It may not flake as well as our premium hay. However, it is still great for horses, cattle, sheep, goats, or other small animals that don't require the highest quality of our premium alfalfa hay.
There will still be the need to control the amount of this hay in your animals' diet due to the high DE (digestible energy) of this hay. If your animal tends to put on weight, you may want to substitute part of their feed with a lower Non-Structural Carbohydrates (NSC) feed like Teff hay or Bermuda grass hay. Do not substitute with straw or brome as it can be of lower quality. 
Our buyers are our priority. We ship our alfalfa bales across the United States at competitive rates. We encourage you to contact us with your feed needs in advance so we can supply precisely the fodder to fit your needs. We're happy to work with you to get the hay and cutting you want. Make sure you get premium Alfalfa bales for optimal health and performance. Good hay can make a difference. 
Alfalfa Hay #2 Analysis (Typical-not Guaranteed)
Crude Protein: 18%
Digestible Energy (DE): 1.12 Mcal/lb
Lingnin: 6.5%
Crude Fiber: 35%
Non-Structural Carbohydrates (NSC): 13%
Relative Feed Value (RFV): 150
Calcium: 1.19%
Phosphorus: .2%
Ca:P Ratio: 5.95:1
Bale weight: 90-100lbs
Number of stings: 3
Note: The above values are averages from past analysis for comparison purposes and do not represent a certified analysis of this hay. Loads may vary.